Galliano - hungry like a baby - Menus | Eat • Drink • Play | Mister Walker South Perth
It would have been simpler if Paul "Fotie" Photenhauer, semen-cooking enthusiast, were more of a creep.
He made semen-eating seem, if not reasonable, at least mostly harmless.
Join us for our first ever beer dinner! We have teamed up with Abita Brewing Company to showcase our food and some of their new beers! $50 a person (not including tax and tip) we only have 40 spots available so reserve your spot by calling us at (504)218-5753.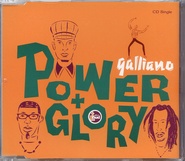 wi.hubal.info